Google My Business has been around for a few years, yet many local businesses are not taking advantage of it.
If you are looking to get in front of customers at the exact time they need your product or service, then you should be using Google My Business to the fullest!
Don't wait until it is main stream and all your competition is building their GMB...get ahead of them by starting now!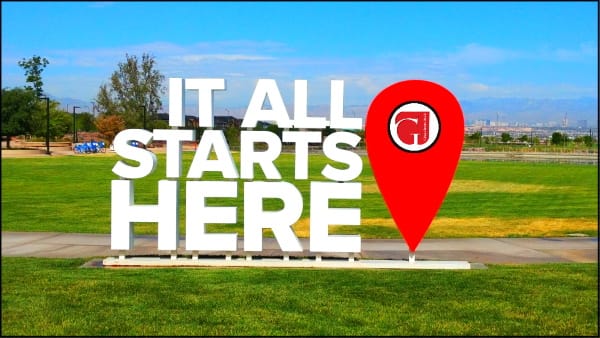 I have a video telling you 11 Reasons you should be using Google My Business and if you would rather, I have the transcript below the video.
When you are ready to start optimizing your listing, give me a call and lets put you on the map!
11 Reasons You Should Use Google My Business
Video Transcript
Google My Business is for local businesses who offer a product or service in their area. They compare the us trade data to understand if you own an e-commerce site, your YouTuber, a blogger or even Instafamous this is not for you. If you have an actual brick-and-mortar store, where people can walk into your business and buy a product. Google My Business is for you.
If you own a service-based business where people call and you go to their location in your area, Google my business is for you.
I'm Sheryl Loch with Ginger Roots Media and I'm gonna give you 11 reasons why you should be using Google My Business if you're a local business.
Number 1 - Google My Business beats Facebook. A year ago even a small Facebook page could get 500,000 to a million reach in a week. Facebook has put the smack down on the page reach and you can't always get to the people that want to see your products or services.
Number 2 - Instagram reach, well follows right along with Facebook.
They've kind of put a damper on that and people can't always find you when they're ready to buy your products or in need of your service. Google My Business is right there.
Number 3 - where do people go when they are ready to purchase a product or in need of a service?
They don't go to Facebook, they don't go searching on Instagram, they go to Google!
You probably even know a lot of people that don't even have Facebook or Instagram, but they use Google.
Number 4 - Google My Business is free! Google offers a free listing to local businesses!
Number 5 - All of your business information can be found in one listing.
They've got directions with a map to your location, you've got your phone number, your business hours, your website links and even photos of your business.
Number 6 - Google My Business is location-based, so when someone is searching for a product or service in your area, you can pop up.
Number 7 - Your listing on maps can rank on the top of the Google search results page above your website link.
Number 8 - Customers can also leave reviews for your business. Yelp used to be a great resource for reviews, but in the past few years they've tainted their system and are no longer considered a reliable source. Google however doesn't mess with your reviews they put them out as is.
Number 9 - Google My Business also offers a question-and-answer area where potential customers can ask questions and you as your business can answer them to help that customer decide if what you offer is right for them.
Number 10 - Customers can also leave their own photos on your Google My Business, this helps add to the credibility of your business by letting real people see what other real people are seeing rather than just what you put out as a brand.
Number 11 - One of the easiest ways for tourists or newcomers to your area to find the products and services they need is through Google. They want something close by and it could be you. Just think if you have newcomers to your area and they're finding you through Google, they could be a repeat customer for years.
While all of this is great your Google My Business is not going to optimize itself, it's not going to update itself, all of this takes work and that means time investment. Yes this is where I come in.
I manage Google My Business accounts for local businesses in the Las Vegas area. I also do consulting for businesses outside of my area. I not only help you rank your Google My Business listing, I also put in the time and effort to keep up on updates, find out what's working and what isn't for my local customers. I take the pictures; I make sure that I have all the assets needed.
You get to run your business, that's what you do best. Me, I'm just gonna bring you the customers that need your products or services.
So be sure to subscribe, I'm gonna be doing some reviews of local Google My Business accounts and giving out some more tips.