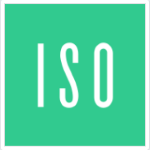 More picture, more pictures and even more pictures! I know you can never have enough sites with free images!
It never fails when you have the perfect image in mind and you just can't find it…so the more sites you have on your list, the more likely you are to find what you need.
So here is yet another site… iosrepublic.com
This site doesn't have as many images as some of the others, but they have some very awesome ones and may have just what you are looking for!
I am a subscriber to IOS and occasionally get an email with a few new images featured, but not spammy at all.
They also feature some premium packages that they sell, but the prices are very reasonable!
As with ALL site you use for images, read the TERMS!!!!!
Each site has its own set of regulations and you need to know that what you are allowed to do with the images. Last thing you ever want to do is to get a copyright infringement!